Be confident in the results of your work
Write more reliable and maintainable code, with the IDE running dozens of code inspections as you type and detecting potential problems. Refactor your entire codebase in a few clicks and don't miss anything when implementing large structural changes.
Enjoy productive coding
Get straight to coding with everything you need for JavaScript development available out of the box. Be more productive and focus on more creative tasks while WebStorm takes care of all the routine work for you.
Reduce the stress of complex tasks
Afraid of messing something up with Git and losing important changes? Or breaking something when renaming a component across your entire project? WebStorm will simplify these and other challenging tasks so you can focus on the big picture.
Specialized in JavaScript
Looking for a tool you can trust for even the trickiest parts of your JavaScript development? We've been refining WebStorm for over 10 years to make coding a more enjoyable experience. Whether you work with JS, TS, React, Vue, Angular, Node.js, HTML, or style sheets, WebStorm has you covered.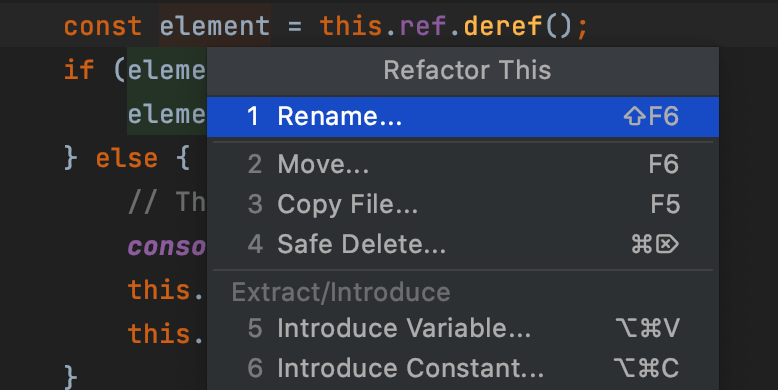 The smartest editor
WebStorm deeply understands your project structure and can assist you with every aspect of writing code. It will autocomplete your code, detect and suggest fixes for errors and redundancies, and help you refactor code safely.
Built-in developer tools
One of the best parts of working in an IDE is that all of your essential tools are available in one place. Use WebStorm to debug and test your client-side and Node.js apps as well as to work with version control. Take advantage of the linters, build tools, terminal, and HTTP client, which are all integrated with the IDE.
Fast navigation and search
Move through your code faster, regardless of how large your projects are. Look for files, classes, or symbols, and review all the matches in one place. Jump to the definition for any function, method, variable, component, or class, and find its usages in a few clicks.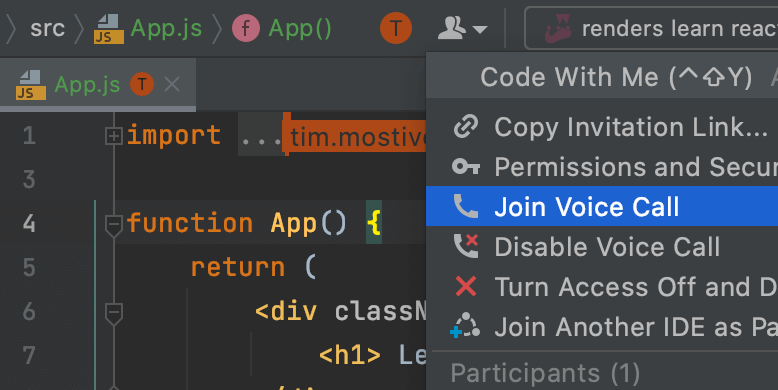 Efficient teamwork
Onboard new teammates faster with all key functionality prepackaged. Code together in real time and talk to others right from the IDE. Share your project configuration, including code style settings, and work efficiently with Git and GitHub.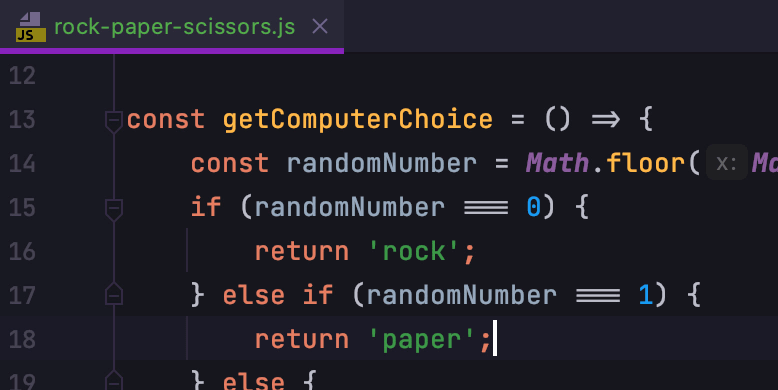 Customizable environment
Want to extend the built-in functionality? Tailor WebStorm's look and feel to your liking by experimenting with things like themes and plugins. Save your custom settings and share them between different instances of WebStorm.
What's new in WebStorm 2021.1
Smarter completion for JavaScript
ML-assisted completion for JavaScript and TypeScript is now enabled by default. Additionally, suggestions for symbol names have become a bit smarter.
Improvements for HTML and CSS
A built-in HTML preview, better support for Stylelint, and details about selector specificity in CSS will help you work more productively.
Usability enhancements
This version is packed with new settings for choosing editor font weight, the ability to maximize tabs in the split view, and fixes for a lot of known issues.
Join our customers
Teams all over the world use WebStorm and other IDEs by JetBrains. Join them and get the best development experience.
I feel like nine out of ten times when I think of something that would be helpful in my @javascript editing, the folks at @Jetbrains have already implemented it in @WebStormIDE.
Peter K., via Twitter
I am a @jetbrains fanboy right now. Been working with @WebStormIDE for the past six months and really enjoy it. Just downloaded @datagrip and it's pretty cool. Not being paid to say that, just giving props to the @jetbrains team.
Takuma B., via Twitter
If you do code review a lot, the best way in the universe right now is branch comparison in @WebStormIDE. Just totally another perception world. Saves me so much time each day.
Bogdan P., via Twitter