Supporting the .NET open-source ecosystem
Many projects already use our open-source license program. With this initiative, we want to go way further and give hand-picked projects a major boost!
GitHub Sponsorship
We will sponsor our maintainers with $100 per month for a full year on GitHub Sponsors.
Raise Awareness
We want to give maintainers a platform to talk about their projects and ways of contribution. This can be a webinar, blog post, or interview.
Share Strengths
Our advocacy team would like to share its personal strengths in memory profiling, graphics creation, build pipelines, and plugin development.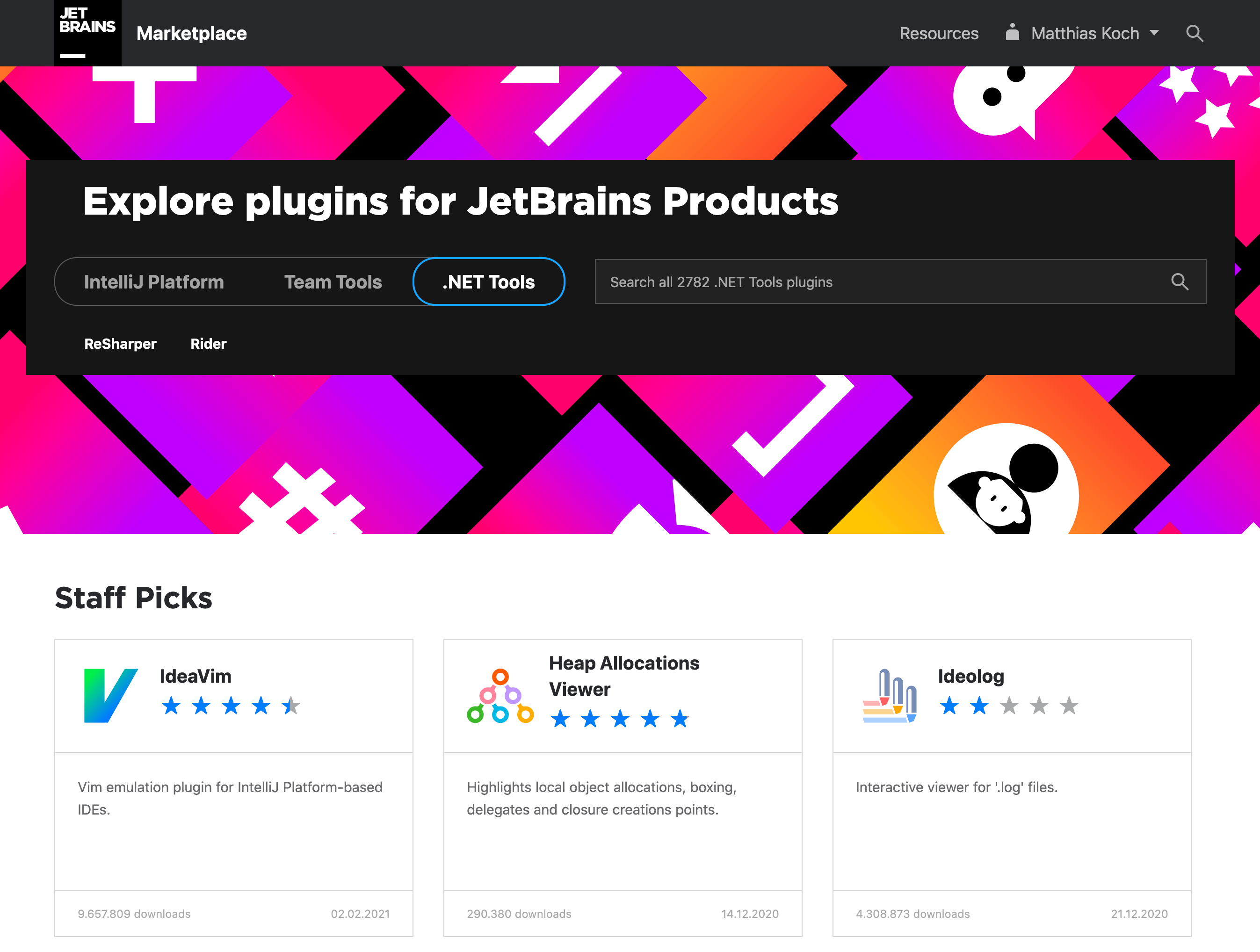 Contributed Plugins for ReSharper and Rider
Whenever a project allows developing additional IDE features around it and time permitting, we will build dedicated support plugins that are available from our plugin marketplace:
If you are interested in writing a plugin for your own library, feel free to read more in our blog post: